At a time in our history when our nation was divided and lives were lost in the bloodstained battles of the Civil War, more than 3,000 African American men in Natchez, Mississippi, answered the call to fight for freedom. These brave men, most of whom were former slaves, served as members of the Natchez U.S. Colored Troops.
In the face of danger, death, and dark uncertainties, the men left their plantations and served in the U.S. military for their own freedom and the freedom of their families. Unfortunately, their history has largely been ignored or forgotten. Even though their contributions were monumental and clearly vital to the Union Army winning the war, they have, for the most part, been cast aside.
---
The Natchez U.S. Colored Troops Monument Project
Now, thanks to the city of Natchez, plans are underway to recognize these men -- and keep their legacy alive. The Natchez U.S. Colored Troops Monument Committee has been formed to make this dream a reality. Its goal is to create a monument that will honor and bear the names of more than 3,000 African American men who served with six regiments at Fort McPherson in Natchez. The list of names will include those who served in the Navy who were born in Natchez.
The six regiments in which the men served include: 6th U.S. Colored Heavy Artillery, 58th U.S. Colored Infantry, 70th U.S. Colored Infantry, 71st U.S. Colored Infantry, 63rd U.S. Colored Infantry, and the 64th U.S. Colored Infantry.
In addition to honoring the Colored Troops, the project includes recognition of their descendants, many of whom are residents of the Natchez area.
Robert Pernell, who chairs the Committee, said the importance of this project is not lost on the community. "We want to build the best monument that we can, and we want to build it in the best location for people to visit," he said.
We Need Your Help
However grand this project may be, and whatever dreams we have for its splendor and longevity, none of this will be possible without the help of the community and supporters like you.
For this reason, we invite you to be part of this first-ever historic project. Join us today! With your support, we can give these brave soldiers the recognition they deserve. Help us to tell their story by making a generous donation today. Your tax-deductible gift will be an investment in history that will honor the legacy of the Natchez U.S. Colored Troops for generations to come.
"A monument recognizing and honoring the sacrifices of USCT soldiers is critical to providing a more accurate and meaningful remembrance of the Civil War. . . . I have always wondered why there aren't more monuments to honor the USCT, which in turn, honors their communities and visibly proves their importance to American history, then and now." - Dr. Holly A. Pinheiro, Jr.
Author, "The Families' Civil War: Black Soldiers and The Fight for Racial Justice" (University of Georgia Press, 2022)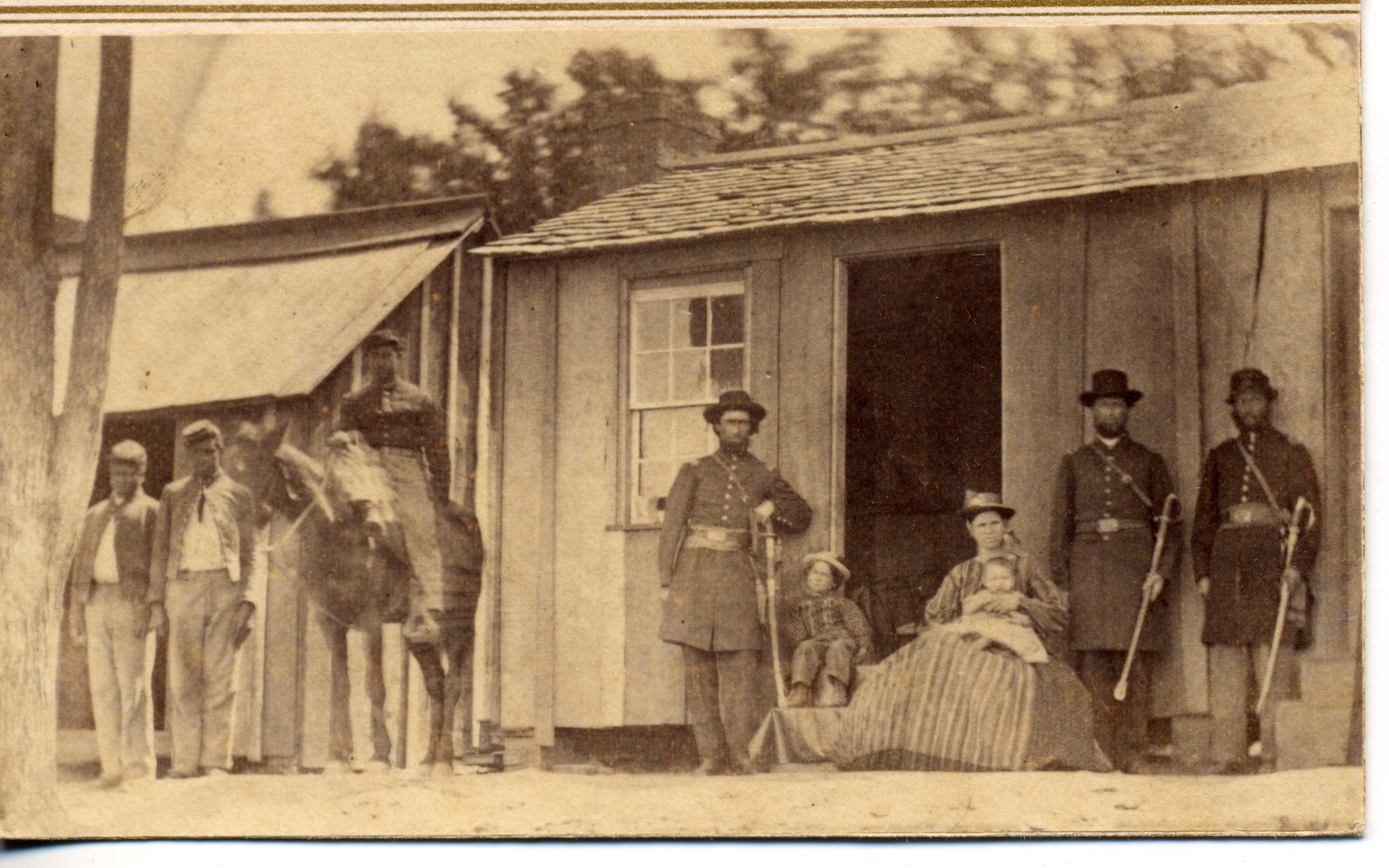 Photo courtesy of the William E. Stewart Collection, Historic Natchez Foundation.